Savannah Real Estate Broker & Principal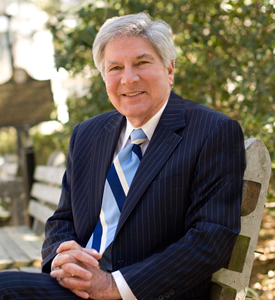 Contact Dicky Mopper
912.238.0874 | Email Dicky Mopper | See My Listings
Richard "Dicky" Mopper was born, educated, and remains a prominent influence in the beautiful "hostess city" of Savannah. His passion for historic preservation and community revitalization has fueled his becoming a premier Savannah real estate broker.
For over 30 years Dicky has been dedicated to Savannah's real estate industry and a valuable contributor to its professional organizations. He is a life member of the Distinguished Sales Society, member of the local, state, and national Board of REALTORS ®, and a past officer of the Savannah Board of REALTORS ®.
Additionally, Dicky has a strong commitment to the community. He founded the Downtown Business Association, receiving their Successful Urban Savannah Independent Entrepreneur award in January 2005. Further accomplishments include the American Diabetes Foundation Southern Regional Award for Outstanding Community Service, as well as serving on the Board of Directors for the Savannah Arts Academy Foundation, the Historic Review Board, and the Board of Directors for The Georgia Trust for Historic Preservation. He currently serves as the chairman of the Savannah Development and Renewal Authority.
In 2002 his love for the community and desire to effect positive change for all Savannahian's led him to run for Mayor. The opportunity to meet with residents taught him more about the neighborhoods that are a tribute to Savannah's diversity.
During his successful career, Dicky has participated in some of the city's most remarkable real estate projects, including the restoration and conversion of Lowden Place, the ongoing commercial revitalization and urbanization of Broughton Street, and the restoration of many exceptional homes throughout the Historic and Victorian Districts.
Dicky's dedication to professionalism and focus on superior service has been paramount to his personal and professional success. Along with his team of outstanding associates and support staff he offers the best Savannah's real estate industry has to offer.
Civic and Volunteer Organizations:
City of Savannah "BID" Task Force
Metropolitan Planning Commission/City of Savannah Downtown Master Plan Committee
Savannah Development & Renewal Authority
Downtown Business Association — Former President
Historic Review Board — Served 2 terms
The Georgia Trust for Historic Preservation — Served 2 terms
Historic Savannah Foundation
United Negro College Fund
Savannah Development and Renewal Authority
Downtown Neighborhood Association
Chamber of Commerce
Downtown Business Association
Buy Local