Savannah Rental Agent & Property Manager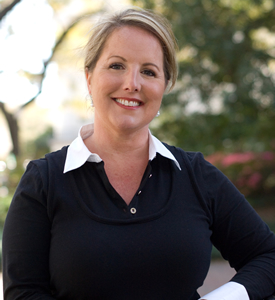 Contact Monica Gelok
912.484.2132 | Email Monica Gelok | See My Listings
Monica is originally from Maine, where she attended the University of Maine and studied Liberal Arts. She moved to sunny Palm Beach County, Florida in 1993, and attended Florida Atlantic University in Boca Raton, where she studied Visual Arts and Design.
Monica has over 20 years experience in Customer Service. Prior to moving to Savannah, she worked for 6 years in the sport fishing industry, arranging and facilitating high-class sport fishing vacations on a remote island in the Bahamas. Monica, catered to every need of their fast-growing clientele. After only a short time under her direction, they were featured in Yachting Magazine's yearly edition "Top 10 Charter Destinations of the World"! During this wonderful and rare opportunity, she learned invaluable skills in extreme client care, marketing, property management, accounting, and even put to use her passion for interior decorating and design.
After moving to Savannah, Monica felt that real estate would be the perfect career to utilize all of her abilities and interests as well as her strong work ethic. She thoroughly researched and found the best fit with real estate broker, Richard Mopper and his well rounded team of real estate agents. Monica has proudly served her clients for nearly 12 years with priceless knowledge and the superior care she is so accustomed to giving!
Monica is an Accredited Buyer Representative (ABR), serving Chatham County, Historic Savannah, Islands/Beach, Savannah, Skidaway Island, Southside, West Chatham, Tybee Island